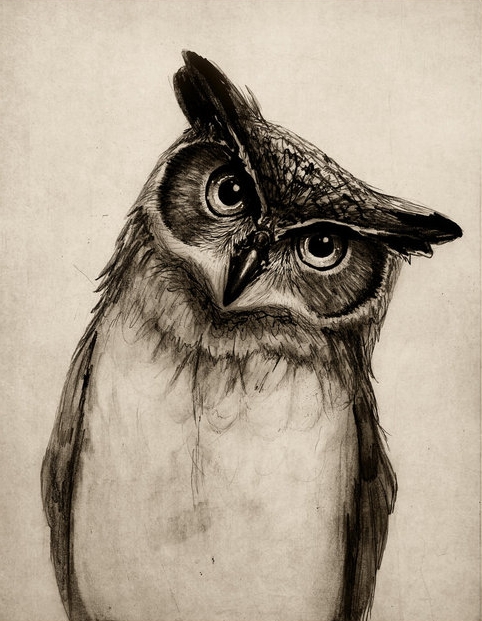 The owl in tattoo, bird of the night, is symbol of sadness, darkness, solitary and melancholic retreat.
In the Greek mythology and the tattoo he is the interpreter of Atropos and of park. It expresses the cold, at night and the death.
In antique China, the tattooed owl was a supposed terrifying animal to devour her mother. It symbolized the yang and the excess of yang. It showed itself in the summer solstice becoming identified with the drum and with the lightning, the theme often used in tattoo during composition of Asian tattoo. The owl caused the drought. It is one of older symbols of China. It is the emblem of the lightning and appeared on the royal banners. It is the bird in tattoo dedicated to the smiths and to the solstices. It presided in the daytime when the smiths made swords and magic mirrors. As well as talismans often tattooed on the warriors.
For Indians tattooed by the meadow the tattoo of the owl has the power to give help and protection. Their feathers are used in certain ritual ceremonies.
According to periods and the cultures, the owl took an image sometimes negative, sometimes positive. (As the tattoo d somewhere else) In every case, it remains always very close in the domain of the supernatural, the magic and the spirituality. Of or are use during the realizations of the drawings of tattoos. The tattooed owl, certainly due to its disturbing shout and its "retired" lifestyle, was vector of numerous superstitions. This one tattooed on the back or the shoulder brought protection.
For Romans, tattooed legionaries the shout of the owl augured an imminent death. It was also associated with the witchcraft and with the black magic.
The symbolism in tattoo of the owl is rather negative because it does not face the daylight, the owl was also symbol of sadness tattoo, of darkness, solitary and melancholic retreat.
In Egypt this tattoo, expresses the cold, at night, and also the death. But paradoxically, the owl is also a big symbol tattoo of wisdom and knowledge